On-demand Webinar
Organ-on-a-Chip is a powerful technology driving physiological relevance by utilizing microfluidic techniques. The technology is expected to impact drug development and ultimately replace or reduce animal testing. Since the majority of platform technologies are either based on single or small numbers of chips in dedicated surroundings, applications for Organ-on-a-Chip are largely envisioned in pre-clinical testing, such as preclinical safety, pharmacology, or pharmacokinetics. Thus far it was thought that the advanced complexity of models limits scalability and thus their utility for drug discovery studies. Until now.
The OrganoPlate® is an Organ-on-a-Chip technology that enables scientists to develop physiologically relevant human (disease) models in a platform being fully compatible with automated imaging and robotic handling. In this webinar, scientific experts from MIMETAS and Molecular Devices will present the largest Organ-on-a-Chip screening effort, demonstrated by a high-throughput screen of 1546 compounds on a 3D angiogenic sprouting assay, and show how complex 3D tissue models can be interrogated using the latest advancements in cellular imaging and analysis systems


In this webinar, you will learn:
How the OrganoPlate® technology can be used with automated platforms enabling high throughput screening efforts.
How a complex angiogenic sprouting assay was developed in the new OrganoPlate® 3-lane 64 and used for screening of a protein kinase inhibitor library.
How Molecular Devices ImageXpress high-content imaging systems play a vital role in OrganoPlate® phenotypic screening assays, by enabling translatable assays and readouts as well as quantitative characterization of complex phenotypic effects.


Speakers
Dr. Sebastiaan Trietsch, CTO and co-founder of MIMETAS.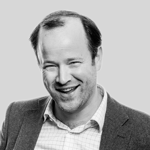 Bas is co-inventor of the OrganoPlate®, optimized it towards a mass manufacturable product, and enabled the establishment of MIMETAS' production facility. He developed the initial tissue models on the OrganoPlate and continues to support assay development in the OrganoPlate. As CTO he currently drives the continued product development of the OrganoPlate and its peripheral equipment. Bas holds a master's degree and Ph.D. in biopharmaceutical sciences from Leiden University and co-authored over 30 peer-reviewed publications and patents.

Dr. Henriette Lanz, Director of Model Development at MIMETAS.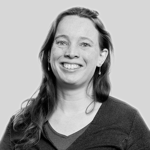 Henriette has received her Ph.D. in Molecular Biology from Leiden University in 2012, and a cum laude Masters in Life Science Technologies. She worked on cancer-selective target discovery at Leiden University and secondary metabolite production at Explant Technologies. In her current role at Mimetas, she supervises a team of senior and junior scientists and technicians, alongside Ph.D. and MSc students. The specific focus of her research activities at Mimetas are the development of organotypic models for drug screening and toxicity evaluation within the fields of kidney, vasculature, and cancer.

Christian Holz, MSc, Imaging Applications Scientist at Molecular Devices.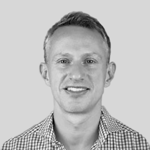 Christian holds a BSc in Zoology and an MSc in Structural Molecular Biology. He has been an Imaging Applications Scientist with Molecular Devices for more than ten years supporting a vast number of academic and industry customers in a broad range of assay setups. Formerly he was involved in running large image-based RNAi screening campaigns and developing specialized image analysis routines.

Related publications


Register below to watch the webinar on-demand