On-demand Webinar
The vasculature of the brain is made up of specialized endothelial cells that form a tight blood–brain barrier (BBB). This endothelial barrier protects the brain from harmful substances, ensuring a homeostatic environment for the central nervous system (CNS) and healthy brain functioning. Studying the BBB in vitro enables researchers to gain knowledge necessary to assess potential toxicity of novel compounds, where the use of more complex in vitro models with improved physiological relevance can aid the development of efficient therapies for neurological disorders.
MIMETAS Senior Scientist, Dr. Nienke Wevers, presents a 3D BBB-on-a-Chip developed in the OrganoPlate®, that combines fast, high-throughput readouts with human-relevant conditions, revolutionizing the way scientists study the BBB.

In this webinar, you will:
Learn about the development of a novel BBB model that incorporates primary human brain endothelial cells, expressing adherens and tight junction proteins.
Explore how the BBB model can be used for barrier studies and transport studies.
Explore the OrganoPlate® platform's high throughput and compatibility with automation.
See the BBB model's potential for disease modeling and more complex co-culture models of the neurovascular unit
Speaker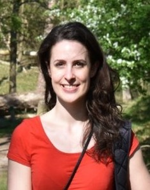 Dr. Nienke Wevers, Senior Scientist at MIMETAS
Nienke studied Bio-Pharmaceutical Sciences at Leiden University and Neuroscience at the VU University of Amsterdam. She obtained her PhD in neurobiology and in vitro BBB modeling at Mimetas in collaboration with Prof. Elga de Vries (VU medical center Amsterdam). She is currently working as a senior scientist at Mimetas and heading the company's CNS and BBB research.

Related publications