Unravelling IBD Therapeutics
Inflammatory bowel disease (IBD) is a complex condition with poorly understood mechanisms, and unknown causality. Despite its rapidly growing prevalence worldwide, IBD has a large, unmet therapeutic need, with a remarkably high failure rate of new drugs to enter the market. Increased understanding of the immunopathology of IBD has resulted in the development of novel therapies such as vedolizumab or ustekinumab, and the investigation of new agents including Janus kinase inhibitors, anti-mucosal vascular addressing cell adhesion molecule-1 agents, anti-interleukin-12/23 monoclonal antibody and sphingosine-1-phosphate receptor-1 selective agonists.
In this roundtable discussion, a panel of experts from pharma, biotech, and academia discuss challenges in the diagnosis and treatment of IBD, sharing their perspectives on current approaches towards the disease, and consider paradigm shifts happening within IBD drug development.

Key discussion

points:
The definition of IBD: one, a few

,

or many diseases?

Current approaches against IBD

, their

successes and failures

What we

can

expect from human phenotypic models in IBD

drug development

Taking steps

towards personalized therapies, using biomarkers, genomics, transcriptomics,

and

phenomics

The most promising novel therapeutic approaches

Meet the panel


Gijs van den Brink, M.D., Ph.D
Roche, Senior Vice President, Global Head of Immunology, Infectious Disease and Ophthalmology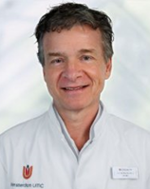 Prof. dr. Willem Bemelman
Amsterdam UMC, Professor Gastroenterology Endocrinology Metabolism, Professor, CCA - Cancer Treatment and Quality of Life, Professor, Surgery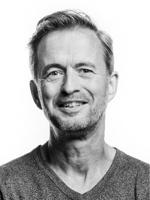 Jos Joore, Ph.D
Jos is a biotech entrepreneur with over 30 years' experience in bio-business and R&D. As co-CEO and co-founder of MIMETAS, Jos closed deals with most of the top-50 pharmaceutical companies, secured series A and B investment rounds, offering human organ-on-a-chip disease models for drug discovery and development. He is also co-founder and chairman of Pepscope, a company offering predictive drug testing based on endogenous kinase activity profiling in tissues using targeted mass spectrometry. Previously, he has held managerial positions in innovative biotech companies, including Pepscan, SkylineDx and Kreatech. Jos is co-author and co-inventor on over 50 peer-reviewed publications and patents. He holds a master's degree in Biology, a Ph.D. in Developmental Biology and a master's degree in Business Marketing.

Related publications
Beaurivage, C., Naumovska, E., Chang, Y.X. Int. J. Mol. Sci. (2019) 20, 22: 5661. https://doi.org/10.3390/ijms20225661
Beaurivage, C., Kanapeckaite, A., Loomans, C. et al. Sci Rep (2020) 10, 21475. https://doi.org/10.1038/s41598-020-78359-2




Watch the Roundtable Discussion by filling out the form below