On-Demand Webinar
Inflammatory diseases are difficult to model efficiently and the translation of therapeutic findings into patients is particularly challenging. One of the reasons for this is the fundamental difference that exists in the immunological response between different laboratory animals. In this webinar Dr. Nikolce Gjorevski (Roche) will present a human-relevant organ-on-a-chip model to investigate the onset of inflammatory diseases.
This in vitro gut model is the first one to incorporate a mucosal barrier, a three-dimensional extracellular matrix (ECM) and resident and infiltrating immune cells. Because of the functional crosstalk between these components, cellular processes are triggered that are representative of inflammation. With this model the onset of tissue inflammation can be investigated in a reproducible, efficient, controlled and human-relevant system.

Speaker
Dr. Nikolce Gjorevski, Principal Scientist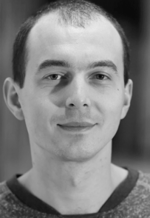 Nikolce received an undergraduate degree in chemical engineering at Lafayette College, after which he obtained his PhD in chemical and biological engineering at Princeton University. He used novel tissue microfabrication approaches to quantitatively study mammary gland development and disease. Continuing his career Dr. Nikolce Gjorevski received an EMBO Long-Term Postdoctoral Fellowship to work in the group of Matthias Lutolf at EPFL, Laussanne. He began as a senior scientist at Roche, where he aims to establish advanced cellular models and microphysiological systems as platforms for drug discovery.

Related publications