On-Demand Webinar


Studying angiogenesis in a manner that is representative of the in vivo situation can be a challenging task. Crucial elements in modeling angiogenesis are the formation of 3-dimensional sprouts having a lumen and clearly defined tip and stalk cells. Other important aspects include the presence of an extracellular matrix and the perfusion of blood vessels. What if there was a way to study angiogenesis in vitro in a way that would allow you to model all these aspects of angiogenesis in an easy and quick way.
You could not only study the onset of angiogenesis, but also key aspects that occur during the maturation phase.
You would be able to access the lumina of your angiogenic sprouts, and perfuse them too.
Would you like to apply a stable gradient of growth factors to direct the formation of capillaries?
You can do that too!
Think about all the possibilities that would open up, if you had such a system. In this webinar, you will learn about a robust microfluidic platform (OrganoPlate®) that will allow you to do all of the above. The OrganoPlate® platform is already successfully being used by the top 10 pharma as well as by hundreds of academic researchers worldwide. Unlike most microfluidic devices used today, the OrganoPlate® does not make use of any tubings nor pumps. As a matter of fact, it looks and handles exactly like a standard 384-wells plate. This means that it is compatible with all your equipment. In this webinar, you will learn how to work with collagen gel, form a blood vessel, applying a perfusion flow and creating a gradient of angiogenic factors so that you can study the onset of angiogenesis, as well as key aspects that occur during the maturation phase.

What you will learn
How to study the initiation and progression of angiogenic sprout formation
How to build perfusable 3D microvessels
How to create a stable and reproducible gradient for your sprouting angiogenesis studies
How to easily assess the permeability and integrity of the lumen and gauge your model leak-tightness

What others have said about the OrganoPlate®
"With the MIMETAS OrganoPlate, we developed a 3D brain-on-a-chip model that made easy to do high-throughput and high-content imaging to evaluate the acute toxicity of neurotoxins. OrganoPlate allowed the study of membrane-free vascular formation in a dynamic environment and further provided reliable and repeatable experiments with strong imagining capability." — Dr. Yeoheung Yun, Associate Professor at North Carolina A&T State University

"Often you have to compromise: it's either the throughput or it's the complexity of the model. Getting both in the same platform…no other platforms can do that!" – Senior Scientist from top pharma


About the speaker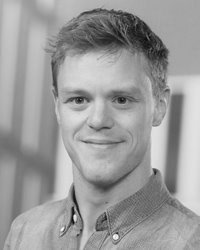 Vincent van Duinen is a PostDoc at Leiden Academic Centre for Drug Research (The Netherlands). His work is focused on researching angiogenesis in 3D microfluidic platforms.

Related publications
van Duinen, V., Zhu, D., Ramakers, C. et al., Angiogenesis (2018) 22:157–165 . https://doi.org/10.1007/s10456-018-9647-0
van Duinen, V., van den Heuvel, A., Trietsch, S.J. et al., Sci Rep. (2017) 7:18071 https://doi.org/10.1038/s41598-017-14716-y
van Duinen, V., Trietsch, S.J., Joore, J., et al. Current Opinion in Biotechnology (2015) 35:118-126 https://doi.org/10.1016/j.copbio.2015.05.002