On-Demand Webinar
Creating an in vitro model of the BBB does not have to be complicated. In this webinar, you will learn how you can easily create a reliable and physiologically relevant model of the BBB in OrganoPlate®. This system is successfully used by the top 10 big pharma and hundreds of academic researchers worldwide.

In this webinar, you will learn:
Limitations of current in vitro BBB systems and how to overcome
How to build a leak-tight 3D in vitro BBB model thanks to flow and co-cultures
How to easily assess BBB permeability, integrity, and expression of transporters on the model
How to obtain consistent and reproducible data

What others have said about the OrganoPlate®
"With the OrganoPlate by MIMETAS, we developed a 3D brain-on-a-chip model that made it easy to do high-throughput and high-content imaging to evaluate the acute toxicity of neurotoxins. OrganoPlate allowed the study of membrane-free vascular formation in a dynamic environment and further provided reliable and repeatable experiments with strong imaging capability." — Dr. Yeoheung Yun, Associate Professor at North Carolina A&T State University
"Often you have to compromise: it's either the throughput or it's the complexity of the model. Getting both in the same platform…no other platforms can do that!" – Senior Scientist from top pharma

Speaker
Dr. Nienke Wevers, Senior Scientist at MIMETAS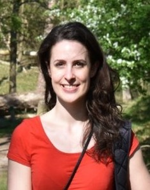 Nienke studied Bio-Pharmaceutical Sciences at Leiden University and Neuroscience at the VU University of Amsterdam. She obtained her PhD in neurobiology and in vitro BBB modeling at Mimetas in collaboration with Prof. Elga de Vries (VU medical center Amsterdam). She is currently working as a senior scientist at Mimetas and heading the company's CNS and BBB research.


Related publications
Wevers, N. R., Nair, A. L., Fowke, T. M. et al. Fluids and Barriers of the CNS (2021) 18.1: 1-18. https://doi.org/10.1186/s12987-021-00294-9
Wevers, N.R., Kasi, D.G., Gray, T. et al., Fluids Barriers CNS (2018) 15:23 https://doi.org/10.1186/s12987-018-0108-3
Koo, Y., Hawkins, B.T. & Yun, Y., Scientific Reports (2018) 8:2841 https://doi.org/10.1038/s41598-018-20876-2
Wevers, N. R., van Vught, R., Wilschut, K. J. et al. Scientific reports (2016) 6.1: 1-10. https://doi.org/10.1038/srep38856