On-demand Webinar
Tissue homeostasis is essential for maintaining normal tissue function and physiological processes. Aberrant cell behavior such as proliferation, remodelling, and migration can dysregulate these processes and are fundamental for supporting tumor progression and metastasis. In this webinar, Karla Queiroz will discuss available options to recapitulate in vivo tumor tissue organization and behavior. Real-life examples will include experiments on angiogenesis, tumor biology, and immune cell migration.
Our unique biology, robust assays, and proprietary platform capabilities enable capturing of human disease complexity into functional and screenable assays. We work with top pharmaceutical and biotech companies worldwide, in drug development partnerships and/or provide compound screening services, to develop novel treatments against cancer.

In this webinar, you will learn everything about:
The relevance of including the microenvironment constituents and their interplay with tumor cells;
How immune cells can be incorporated in OrganoPlate® based assays, and how this can be used in immuno-oncology research;
An OrganoPlate based angiogenesis assay and its applications in disease modelling and drug discovery

Speaker
Dr. Karla Queiroz, Senior Scientist Application Development at MIMETAS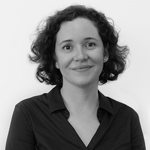 Karla received her Ph.D. in 2011 at the Erasmus University in Rotterdam (Netherlands). Her Ph.D. research was conducted in collaboration with the University of Campinas, Brasil. She worked on signal transduction and chemoresistance in tumor diseases. As a postdoctoral researcher, she worked from 2010-2015 at Amsterdam UMC/AMC in the department of molecular and experimental medicine in the field of inflammation and cancer, and at the Flemish Institute for Biotechnology in Leuven in the field of vascular biology. During her postdoctoral studies, she focused on the role of constituents of the tumor microenvironment in tumor progression. Currently, she works as Senior Scientist to develop in vitro 3D-organ models at MIMETAS.

Related publications