Unravelling Oncology Therapeutics
Cancer continues to be a leading cause of mortality worldwide, accounting for nearly 10 million deaths in 2020. Alongside growing incidence rates each year, knowledge of molecular and tumor biology has also increased and notably affected cancer treatment paradigms. Until recently, cancer therapeutics focused on four main types of treatment: surgery, chemotherapy, radiotherapy, and targeted therapy. However, over the past ten years, immunotherapy has emerged as a novel and revolutionary approach to cancer treatment.
In this roundtable discussion, immuno-oncology decision-making experts from pharma, biotech, and academia discuss the complexity of cancer and its diagnosis.The panel also share their perspectives on current and future approaches towards cancer management and explore paradigm shifts surrounding immuno- and precision oncology.

Key discussion

points:
The complexity of cancer: the interplay between a tumor and its microenvironment
Current therapeutic approaches in oncology: their successes and failures
The role of the immune system in tumor growth of metastases
How to develop the best near-patient models in immuno-oncology
The most promising novel therapeutic approaches towards cancer


Meet the panel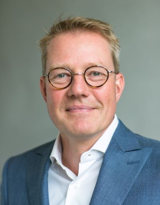 Dr. Hans van Eenennaam, Ph.D.
Dr. van Eenennaam currently serves on the Board of Directors of Lygature, Catalym GmBH and ISD Immunotech AsP. After his tenure at Organon, Schering-Plough and MSD, he co-founded BioNovion in 2011 that was acquired by Aduro Inc. in 2015. Until 2019 he served as executive vice-president antibody research and site-head of Aduro Biotech Europe. Later that year he joined AIMM Therapeutics as chief scientific officer and is currently an independent consultant in biotechnology. Hans has a strong track record in developing novel therapies in immunology and immuno-oncology and is (co-)inventor of MK-5890 (anti-CD27), BION-1301 (anti-APRIL), ADU-1604 (anti-CTLA4) and ADU-1805 (anti-SIRPalpha).
Dr. Lukas Hawinkels, Ph.D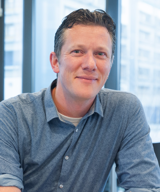 Dr. Hawinkels currently serves as the head of the research laboratory gastroenterology-hepatology and associate professor at the Dept of Gastroenterology-Hepatology at Leiden University Medical Center (LUMC). After obtaining his PhD degree at the LUMC-Gastroenterology department, he completed a post-doc project on the role of TGF-β (receptors) in cancer progression at the LUMC- department of molecular cell biology. In 2011 he was awarded a personal grant to start his independent research line on how interactions between cancer cells and CAFs influence metastatic spread. Lukas continued this research as an assistant professor at the Dept of Gastroenterology-Hepatology in 2015. Currently, his research team focuses on understanding how fibroblasts influence IBD and gastrointestinal cancers.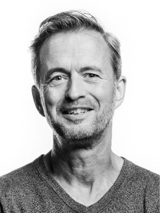 Jos Joore, Ph.D
Jos is a biotech entrepreneur with over 30 years' experience in bio-business and R&D. As co-CEO and co-founder of MIMETAS, Jos closed deals with most of the top-50 pharmaceutical companies, secured series A and B investment rounds, offering human organ-on-a-chip disease models for drug discovery and development. He is also co-founder and chairman of Pepscope, a company offering predictive drug testing based on endogenous kinase activity profiling in tissues using targeted mass spectrometry. Previously, he has held managerial positions in innovative biotech companies, including Pepscan, SkylineDx and Kreatech. Jos is co-author and co-inventor on over 50 peer-reviewed publications and patents. He holds a master's degree in Biology, a Ph.D. in Developmental Biology and a master's degree in Business Marketing.

Related publications