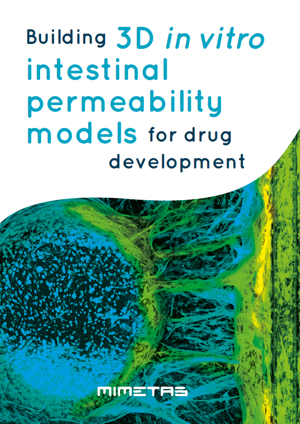 The cost of drug development has increased rapidly over the past decades. Where the introduction of a new drug required an approximate investment of 200 million in 1970, it takes over 2 billion today.
A large portion of this cost is attributed to drug candidates that fail late in the development cycle due to unexpected toxicity or lack of efficacy. To stabilize or reverse this trend, more physiologically relevant in vitro models are required that more accurately predict clinical outcomes and thereby increase the success rate of drug development efforts.
The importance of permeability within drug development
One of the pivotal research areas in drug development is based on permeability. Permeability is one of the critical factors that contribute to the absorption, distribution, metabolism, and excretion (ADME) properties of drugs and their metabolites. Not only is it essential to study the ADME properties of a drug candidate that attributes to its efficacy, but also the toxicological effects of the drug candidate on the intestinal barrier. If the drug candidate proves toxic to the intestinal barrier and thereby increases permeability, it should be reevaluated to prevent failure at a later stage in the drug development process.

Adoption of organ-on-a-chip to mimic human physiology
Current 2D in vitro models that are used during early drug development fail to recapitulate either healthy or diseased human physiology. This hinders researchers from truly understanding the mechanisms behind diseases, such as inflammatory bowel disease, and leaves many important drug characteristics undiscovered. For this matter, the pharmaceutical industry has started the adoption of organ-on-a-chip technology. By culturing cells in 3D without the need for artificial membranes, organ-on-a-chip models closely mimic human organs in their in vivo environment. With the use of these models, researchers can deepen their understanding of disease and the effect of their drug candidates.
In this eBook, we've bundled various resources, compiled by our scientists, that will give you insights into why and how you can start building your intestinal permeability models in a sophisticated 3D environment. You'll also learn why bringing back human relevance will help to accelerate drug development and its related decision-making.
Download the eBook here and join us in making human models for better therapies.
.
Download the eBook here