On-demand Webinar
High content imaging has become the most commonly used readout for 3D tissue and disease models in microphysiological systems. However, the temporal resolution of automated high content imagers is limited, rendering them inadequate for certain applications. We employed the OrganoPlate®, a standardized and high-throughput capable organ-on-chip platform, in conjunction with the Tecan Spark® Cyto multimode plate reader in an assay to investigate the toxic effect of snake venom on endothelial tubules grown in the chip. Several readouts were utilized to gain insights on the action of the venom of six different snake species.


In this webinar, you will:
Discover the high throughput of the OrganoPlate platform and its compatibility with multimode plate readers.
Learn how we utilized the Spark Cyto multimode reader to combine excellent temporal resolution with intermittent highresolution imaging for improved morphological insights.
Explore technical aspects of extracting data from the OrganoPlate using a multimode reader and how it can enhance your toxicity related research.
Disclaimer: Spark® Cyto is for Research Use Only. Not for use in diagnostic procedures.
Speakers
Dr. Christian Oberdanner is an Application Scientist at Tecan Austria. He studied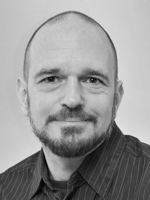 molecular biology at the University of Slazburg, with a strong focus on cell and tumor biology. Christian started working for Tecan Austria as an external scientific consultant in 2005 and joined the company permanently in 2006. Since then, he has held several roles, including Application Scientist, Application Specialist and Product Manager. Christian's priorities within Tecan are multimode microplate reader applications and cell imaging.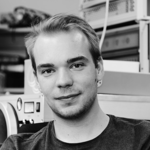 Flavio Bonanini is a Marie Sklodowska-Curie fellow at the PoLiMeR consortium and Early Stage Researcher affiliated with MIMETAS. Previously, he studied biology and biomedical engineering, specializing in tissue engineering at the Swiss Federal Institute of Technology (ETH) in Zurich. In his current role, he focuses on establishing and developing liver models in the OrganoPlate, MIMETAS high throughput organ-on-chip platform.