On-demand Webinar
Diseases of the nervous system are becoming increasingly prevalent. However, there is a lack of physiologically relevant in vitro models to comprehensively study neurological diseases. Traditionally, researchers have used animal and transwell-based models to study neurodegenerative disorders such as ALS, Multiple Sclerosis (MS), and Alzheimer's disease. To holistically recapitulate intricate disease pathways and clinical progression, advanced 3D microfluidic systems, such as Organs-on-Chips, have been developed and used to achieve more human-relevant tissue and disease modeling. The Blood-Brain Barrier (BBB) is one of such models. The BBB serves as a physiological and metabolic barrier that plays a key role in maintaining homeostasis in the Central Nervous System (CNS). Doing so ensures a healthy functioning of the CNS. However, this protective function is adapted in neurological diseases, inducing neuroinflammation, which further propels the progression of various neurological diseases.
On October 11, join our two speakers Xandor Spijkers, PhD and Arya Lekshmi Nair as they present an overview of our 3D in vitro modeling capabilities of neurological diseases and delve deeper into an application of a robust, immune-competent BBB-on-a-chip model used to investigate neuroinflammation. There will also be a live Q&A session at the end of the webinar!


In this webinar, you will:

Discover the models and techniques used to study neurodegenerative diseases including Alzheimer's disease, Parkinson's disease and ALS
Explore how we utilized the OrganoPlate® to develop a human BBB-on-a-chip to model neuroinflammation and transendothelial migration to study neurological diseases
Learn about the high-throughput of the OrganoPlate platform and how our OrganoReady® BBB HBMEC can facilitate and aid your research
Speakers
Arya Lekshmi Nair is a Marie Sklodowska-Curie fellow at the Entrain consortium and Early Stage Researcher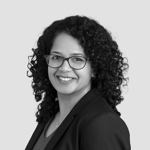 affiliated with MIMETAS. She received her bachelor's degree in Biomedical Engineering from SRM University, India and her master's degree in Biomedical Technologies from Eberhard Karls University of Tübingen, Germany. At MIMETAS, she focuses on establishing and developing human blood-brain barrier and neurovascular unit models in the OrganoPlate.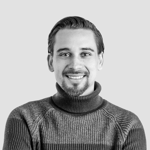 Xandor Spijkers, PhD is a Scientific Project Lead at MIMETAS. He completed his bachelor's degree in Neuropsychology at Tilburg University, after which he went on to do a research master's program in Neurosciences at the VU University. His PhD research was a collaborative project between MIMETAS and the University Medical Centre Utrecht and focused on Amyotrophic Lateral Sclerosis (ALS). His current work is oriented towards models of the central and peripheral nervous system.